In Part 1 of this essay, we looked into some of the philosophical reasons why Freud might have found himself attracted to Empedocles. Here in Part 2, we will focus on the psychological reasons instead.
3: Personal Attraction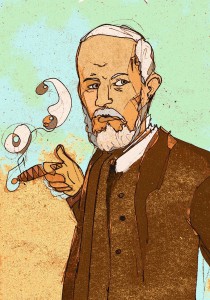 Freud felt a sense of personal admiration for Empedocles. In my opinion, Freud's admiration for Empedocles was not just a case of intellectual admiration akin to the way that a non-Nietzschean may still admire Nietzsche. I contend that it is obvious that in Freud's case, a personal attraction was also in play. Here is Freud's characterization of Empedocles: ...
This article requires site membership. If you are already a member, click here to log in. If you are not a member, go here to create your account and become a member of the IDR Labs community today.