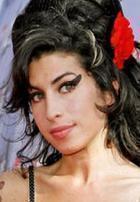 Amy Winehouse Quotes
Quotes by and about Amy Winehouse
(Continued from her main entry on the site.)
Winehouse: "It's good that my Dad moved out when I was growing up, or we would have had some terrible clashes. ... I've always been a rebellious person."
[Interviewer: "Are you a good collaborator?"]
Winehouse: "No. Because I know what I want to do before the other person is even in the room. ... I was like ... We need brass on this ... and I don't want strings. If you want to work with me and you love strings, then go home."
Winehouse: "I'm my own worst critic, and if I don't pull off what I think I wanted to do in my head, then I won't be a happy girl."
Winehouse: "I fall in love every day. Not with people, but with situations."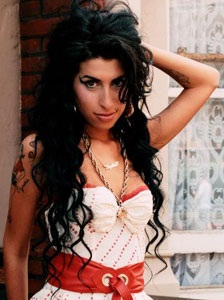 Winehouse: "I've always been a really independent girl. From the age of 13 or so I've always found my own way in the city, and there's nothing I like more than to find another part [of the city] that I didn't already know."
Winehouse: "I probably earned a reputation as a difficult person, because I wrote my own songs and I didn't need people in the studio with me. Not to be rude, but these people would be trying to write pop songs! And I would say, Who are you writing for? ... Get out. But then I'd waste a day trying to be nice to the person. I'd waste studio time letting them do what they wanted."
Paul Du Noyer: "She has a cold stare that you guess she could deploy to deadly effect. ... She seems a forthright young woman, and her conversational manner is confrontational."