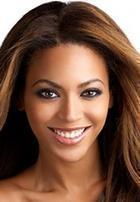 Beyonce Quotes
Quotes by and about Beyonce
(Continued from her main entry on the site.)
Beyonce: "I always loved to perform. ... I loved having a microphone in my hand and performing in front of an audience."
Beyonce: "When I sing a song I definitely have the image for the video in my mind. I kind of hear the choreography that will be in the video, and I can see how I'll look."
Beyonce: "I have my company and I am a businesswoman and I have a lot of people that I'm responsible for, but at the end of the day I make my decisions based on my heart."
Beyonce: "One of the reasons I connect to the Super Bowl is that I approach my shows like an athlete."
Beyonce: "My focus is my art, and that's what I love to do. I have to be really passionate in order to do something. I've turned down many things that I just didn't believe in."
Beyonce: "I fall in love and sometimes I don't have control of every situation."
Beyonce: "There's definitely a dangerous feeling when you're in love - it's giving your heart to someone else and knowing that they have control over your feelings."
Beyonce: "If everything was perfect, you would never learn and you would never grow."
Beyonce: "People take me a lot more seriously than I do."
Ricky Saiz: "I've never worked with anyone that is more willing to try new things."
Gwyneth Paltrow: "With my kids she is easy and fun. They know that she is interested in them, and they can tell when a grown-up is faking."