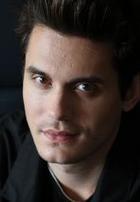 John Mayer Quotes
Quotes by and about John Mayer
(Continued from his main entry on the site.)
Mayer: "I'm so meta-aware that it's off-putting to people."
Mayer: "Songs can be Trojan horses, taking charged ideas and sneaking past the ego's defenses and into the open mind."
Mayer: "For me, it has never been about fucking lots of girls. I could have fucked a lot more girls in my life if I hadn't been trying so hard to get them to like me. If I have a conversation with a really hot girl that lasts all night and she says, 'Wow, I had no idea I was going to like you this much,' that is the equivalent, for me, of getting laid."
Mayer: "I consider myself a good guy, with the best of intentions. Anybody who has been in a relationship with me would stand by the fact that I've never been callous. I've never been a bad boy. I may have taken someone through the wringer psychologically, but I've never been sinister."
Mayer: "Taylor Swift is an anomaly. They only make a few Taylor Swifts every decade."
Eric Clapton: "I think he becomes too caught up in being clever. It seems to me his gift happens in spite of him. He's a prime saboteur."
Blake Guthrie: "Never at a loss for words on any subject, Mayer's clearheadedness and forthright nature gives him the ability to reflexively take control of the conversation and run with it, musing this way and that with his thoughts."