Enneagram Test
You are here because one of your friends linked you to their Enneagram Test result:
Take the Test
Your Friend's Enneagram Results Are: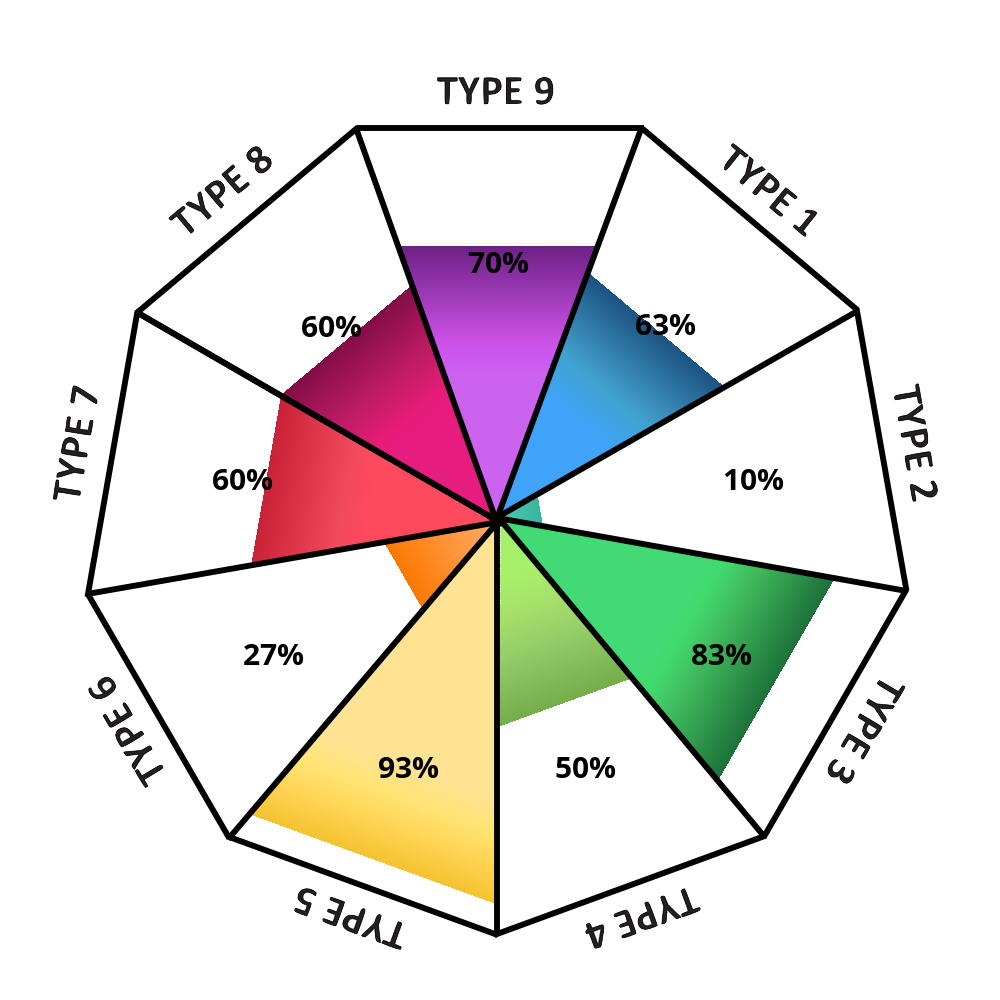 Your friend's strongest result was Type 5.
Take the Test
Type 5: Analyzer-Thinker
Fives value insightful observations and ideas. They are driven by the motivational need to know and understand things in depth. They strive for objectivity and their thoughtfulness and intellectual acumen can frequently shed light on things that leave others puzzled. At their best, Fives are visionary and fair-minded, offering in-depth analyses and comprehension, and seen by others as genuine intellectuals. On the other hand, less well-developed Fives may also be seen as disinterested, as they withdraw into their own thoughts and remain aloof from the events around them. Overall, Fives possess great powers of comprehension and analysis. They have the ability to attain intellectual mastery over whatever interests them, and tend to become genuine experts in the fields of their choosing. In this way, they bring in-depth analysis and insightful observations that enable themselves and others to see the world in a clear and discerning light.
References
Cron & Stabile: The Road Back to You: An Enneagram Journey to Self-Discovery IVP Books 2016
Daniels & Price: The Essential Enneagram: The Definitive Personality Test and Self-Discovery Guide HarperOne 2009
Riso & Hudson: The Wisdom of the Enneagram: The Complete Guide to Psychological and Spiritual Growth for the Nine Personality Types Bantam 1999
GET THE FULL STORY
The Dark Side of the Enneagram
WHAT YOU GET
57-page manual, explaining the typical challenges and paths to growth of the 9 Enneagram types.
Presented in an easy-to-read style and backed by solid academic references.
14-day, no-questions-asked, money-back guarantee.
Order Now