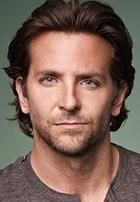 Bradley Cooper Quotes
Quotes by and about Bradley Cooper
(Continued from his main entry on the site.)
Cooper: "It's rare that I judge somebody, really rare. I think people feel that, so it's sort of easy to get close to somebody if you don't feel judged by them."
Stephen Galloway: "[In person he is a] sweet, exceptionally open man."
Esquire Magazine: "[He is] always ... active and engaged. Even when he is genuinely connecting with someone, he is using his hair and his eyes and tilting his chin and smiling and nodding at your very interesting story. ... He asks questions ... and his eyes focus in and he is good at being charming. Even as I am trying hard not to be, I am charmed."
Todd Phillips: "He is ridiculously different in real life. People think he is just playing a version of himself, and that couldn't be further from the truth. He is very vulnerable ... and [his] character is just straight-up confident. And there's a warmth to him you would never know. ... He is such an honest and straightforward guy; there's not an ounce of duplicitousness in him."
Stephen Galloway: "Cooper is more complicated than he appears. The Georgetown graduate has identified with Joseph Merrick (a deformed 19th century Englishman better known as the Elephant Man) since he was a teenager; wrote his college thesis on Vladimir Nabokov's Lolita and favors such books as Milan Kundera's Immortality; [and] loves films like the French classic Hiroshima Mon Amour."
Vanity Fair: "He talks with wonderment about the first time he saw the David Lynch film The Elephant Man, at the age of 12 - on a red couch in the living room, sobbing and in touch even at that age with the dignity and humanity of John Merrick - and knew he wanted to be an actor. He talks with similar passion about the Philadelphia Eagles and motorcycles. (He has five, and if you didn't nip it in the bud, he would still be talking about them.) His mind is one of those in a constant state of engagement, obsession over there, obsession over here, curious about this, curious about that. He loves food. He loves the combustion of family gatherings, with his mother's side of the family Italian and his father's side Irish."