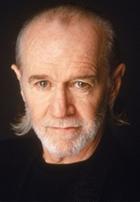 George Carlin Quotes
Quotes by and about George Carlin
(Continued from his main entry on the site.)
Carlin: "Trying to be happy by accumulating possessions is like trying to satisfy hunger by taping sandwiches all over your body."
Carlin: "Everybody in America is a part of this big herd of cattle being led to the marketplace, not to be sold, which is usual with cattle, but to do the buying. And everyone is branded. You see the brands - Nike, Puma, Coke - all over their bodies."
Carlin: "To me the cynics are the ones in the boardrooms with the reports from the focus groups."
Carlin: "I don't see a way out for [our] species. ... Using technology to fix the mess made by technology ... doesn't seem to fit for me."
Carlin: "[Using LSD] gave me more of an insight into how false the world was I was settling for, and to see that there was something much richer and better and more authentic."
Carlin: "There's no question that my kind of make-up doesn't fit regulation and structure."
Carlin: "We have so many ways of describing ... dirty words. We have more ways to describe dirty words than we actually have dirty words. ... It seems to indicate that somebody was awfully interested in these words."
Carlin: "Language is one of my loves."
Carlin: "When I see individuals, I see their individual beauty."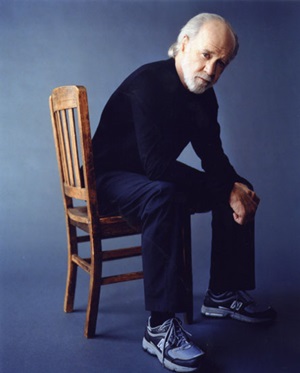 Carlin: "I love individuals. Every person you look at, you can see the universe in their eyes if you're really looking."
Carlin: "When you have time to listen [to individuals] and watch them, when you look in [their] eyes, you see all the potential of the whole thing, this whole species that had such a wonderful gift that was given by nature. ... And we've wasted it by everyone wanting a fanny pack and to go to the mall and to be paying 18 percent interest on things that we don't need, don't want, don't work, and can't give back."
Jerry Seinfeld: "To me, everything [George Carlin] did just had this gleaming wonderful ... originality. ... I've heard it my whole career: 'Carlin does it,' 'Carlin already did it, 'Carlin did it eight years ago.' ... I became obsessed with him in the '60s. As a kid it seemed like the whole world was funny because of George Carlin."
Jerry Seinfeld: "His performing voice ... always sounded as if he were trying to amuse a child. It was like the naughtiest, most fun grown-up you ever met was reading you a bedtime story."