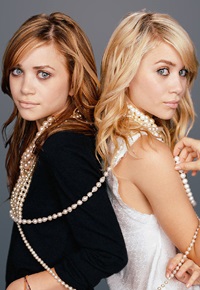 Mary-Kate and Ashley Olsen quotes
Quotes by and about the Olsen twins
(Continued from Mary-Kate's main entry and
Ashley's main entry on the site.)
[Asked about her and Ashley's roles in their clothing line:]
Mary-Kate: "[I'm] more of a creative [person]. I don't worry about making the deals and ... doing the actual deals."
Mary-Kate: "There are just some really beautiful people in the world. When you're walking down the street, or you're at a restaurant, someone catches your eye because they have their own look. It goes way beyond what they're wearing - into their mannerisms, the way they smile, or just the way they hold themselves."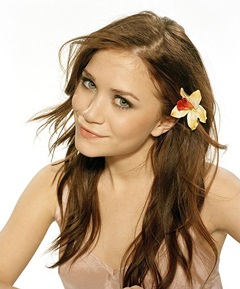 Mary-Kate: "I was listening to Kate Winslet's speech at the Golden Globes. That woman has so much intensity. She's amazing to watch and to listen to."
Mary-Kate: "It's always fun to [become] friends with anyone who has a different profession, a different life, it opens doors. All my friends ... do such different creative things. It's so awesome."
Mary-Kate: "I've never really had much consistency in my life."
Mary-Kate: "[Ashley and I] are very different ... especially when you know us. ... Ashley's more of a Type A personality, I would say."
Mary-Kate: "[Ashley] is more organized than I am."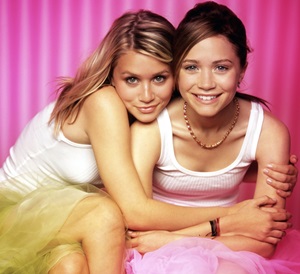 Ashley: "I get nervous in big crowds. I check the exits to make sure that if there's a fire, an emergency, we know where to get out."

Mary-Kate: "That's why I always feel really safe. Because Ashley gets nervous for the both of us."
Ashley [to Mary-Kate:] "I remember years ago, when I swatted a fly, you said, 'What if it had a brother or a sister? Do you know how sad the other would be?'"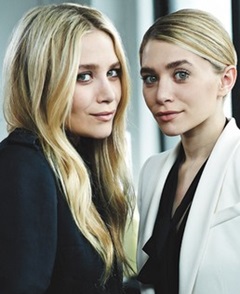 [Interviewer: "How are your personalities different?"]
Mary-Kate: "We think differently, we feel differently, we respond to different things or we react to different things."
>
Ashley: "But we have the same ultimate goals in mind."

Mary-Kate: "Yeah, and morals and things that we value and all that."
Ashley: "[Mary-Kate and I] seem to talk about the same things in completely different ways, so when we're trying to figure out a business decision, we think that we're saying completely different things ... but at the end of the day we come together."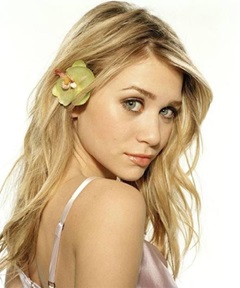 Ashley: "If I ever do go back in [the film industry], it's not going to be as an actress."
Ashley: "I don't have to be a pretty face. I've done that, but now it's important and liberating to be on the other side of the lens. I don't like to be the center of attention anymore."
The Observer: "Ashley [is] said to be the more practical, businesslike twin."
Adam Cooper: "[In the movie 'New York Minute' where Ashley's character is a straight-A student and Mary-Kate plays a rebellious one] the girls are playing extreme and enhanced versions of themselves."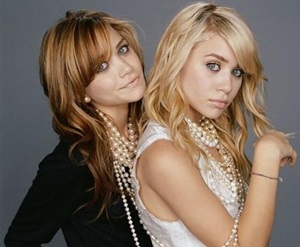 Vogue Magazine: "[As directors of their clothing line] Ashley is often considered as being the financial brain, while Mary-Kate the creative."
Ryan O'Connell: "Ashley is the smart serious one ... and Mary-Kate is the kooky one."
Ryan O'Connell: "Mary-Kate [is] a free spirit."
Vanessa Hudgens: "[Mary-Kate] is surprisingly very laid-back."
Dirk Standen: "Mary-Kate [is] the ... funnier one."
Christopher Bollen: "[Mary-Kate] walks quietly into rooms and gives you her full attention when you talk to her. And you always leave kind of wishing you'd hugged her more."