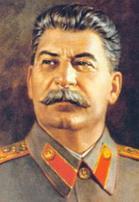 Joseph Stalin Quotes
Quotes by and about Joseph Stalin
(Continued from his main entry on the site.)
Stalin: "Ideas are more powerful than guns. We would not let our enemies have guns; why should we let them have ideas?"
Stalin: "[I am reading] Napoleon Bonaparte's memoirs. It's amazing what mistakes he made. I'm making a note of them!"
Stalin: "Education is a weapon whose effects depend on who holds it in his hands and at whom it is aimed."
Stalin: "Without ... an authoritative and rapidly acting commission, we will not be able to [improve] the slipshod performance in our bureaucracies [and] the [good intentions] will remain completely on paper."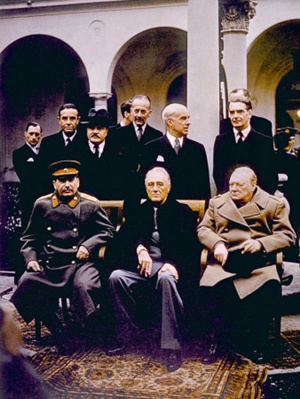 Carl Jung: "Stalin is clever and no fool."
Carl Jung: "Stalin does not identify with Russia, Stalin rules Russia."
Carl Jung: "Stalin can be a good administrator while at the same time being a Czar."
Carl Jung: "Stalin is rougher and tougher than Mussolini."
Carl Jung: "I should imagine that Genghis Khan might have been an early Stalin."
Helen Rappaport: "[Stalin] was happy to leave the intellectualizing to people like Lenin. Instead he offered up his own school of dogmatic Stalinist historiography that ultimately was far more politically effective ... as a means of social control."
Simon Sebag Montefiore: "When his outraged listeners protested [against Stalin's cruel sarcasm], he apologized, explaining that it was the language of the proletariat, who talked bluntly but always told the truth."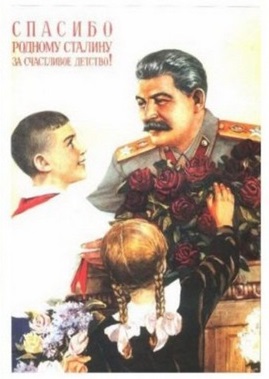 Simon Sebag Montefiore: "One day [Stalin] and some friends ... lay on the grass in town talking about the injustice of there being rich and poor when he amazed all of them by suddenly saying, 'God's not unjust, he doesn't actually exist. We've been deceived. If God existed, he'd had made the world more just.' [His friend exclaimed:] 'How can you say such things!' ... 'I'll lend you a book and you'll see.' He presented [his friend] with a copy of Darwin."
Simon Sebag Montefiore: "[As a teenager] he talked about books all the time. ... When he was about thirteen ... he borrowed a book that was probably Darwin's 'Origin of Species'. Stalin read it all night, forgetting to sleep, until [his mother] found him. [He said:] 'I loved the book so much, Mummy, I couldn't stop reading.'"
Giorgi Elisabedashvili: "He didn't just read books, he ate them."