Update 2014: We now have an:
—
Many INTPs test as INTJ, whereas the opposite phenomenon is less common. There are several reasons for this difference.
For one thing, school, work and family tend to structure behavior even for individuals whose preference is for more freedom, and under such discipline a P may not identify with test item options like: "My goals are open-ended and subject to change as new information becomes available." Conversely, Js can simply impose structure on themselves when there is none in their environment.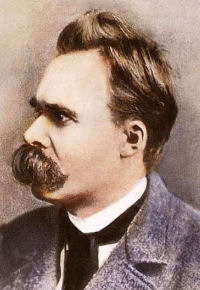 Also, there is an asymmetry in how the take-charge Js and the laissez-faire Ps deal with each other: Ps don't tend to interfere with the Js planning and organizing their lives if that's what floats their boat. (Even if Ps sometimes do feel like Steve Jobs (ISTP) does about Bill Gates (ENTJ): "He'd be a broader guy if he had dropped acid once or gone off to an ashram.") Js, however, frequently find cause to chastise the Ps for not being Js! In particular when authority figures such as parents exert influence on a P, the P may internalize J values causing them to test as J.
As mentioned, it is comparatively rare for INTJs to test as INTP, although it does happen, particularly when the INTJ lacks structure in their environment. For instance, the INTJ writing this post is accountable to neither a boss nor family and strongly identifies with 'open-ended goals being subject to change.' (As an up-to-the-minute case in point, my ENTP co-admin thinks I am writing something else that we agreed on, but then inspiration for this post struck!)
Also, INTJs, particularly those with analytical training, may identify more with Thinking (which is the INTP's dominant function) than with iNtuition (which is the INTJ's dominant function). For instance, an INTJ physicist may use his iNtuition to determine which lines of inquiry to pursue, but his logic must be airtight.
Enough throat-clearing – now to the meat of this post: How can you tell whether you're INTJ or INTP?
First, you should of course read descriptions of the two types if you haven't done so already. Good ones can be found at Personality Page (INTJ, INTP) and Best Fit Type (INTJ, INTP).
Second, you should read up on the cognitive functions over at Cognitive Processes. INTPs have Introverted Thinking (Ti) as their dominant function backed up by Extroverted Intuition (Ne), whereas INTJs have Introverted iNtuition (Ni) as their dominant function backed up by Extroverted Thinking (Te). Once you are clear on the definitions, we are proud to offer up our illustrated guide to the cognitive functions.
Finally, browse our site and see whether you identify more with the famous INTPs or the famous INTJs!
—
Update 2014: We now have an: